A few years ago, I was lying crumpled up on the couch after having a gigantic tumor removed from my brain, my beloved horse had recently died, and I had no idea what I was going to do with my life.
Only one thing was clear: I was seriously in need of being a lot less serious and had no clue how to go about it.
I used to think that the idea of "play" was ridiculous for an adult. And I noticed other earnest, hardworking, middle-aged women spending their weekends with a laundry list of joyless chores while their partners jogged out the door with surfboards and tennis rackets.
Sound familiar?
Learning to play was the key to rebuilding my happy life and I'd like to share some tips for those who are also feeling play-challenged and need some help out of drudgery, boredom or the blues.
#1 Permission To Play
First things first. Give yourself permission. If you're feeling a bit squeamish and can't yet give yourself permission to play, I hereby give it to you!
Print Your Permission Slip, fill in your name and pin it up where you normally toil, above your computer or kitchen sink, perhaps. You are now one step closer to creating a happier life. Congratulations!

#2 Search Your Childhood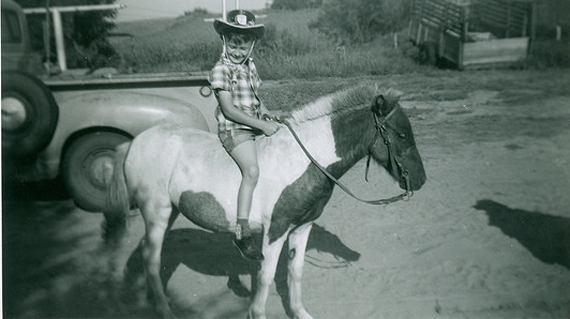 Photo by anyjazz65/cropped/ CC by
As a kid I loved animals, tromping around in the woods, and playing "Submarine" in the pool with my dad, which was scary-fun. I'd wrap my arms around his neck and he'd dive to the bottom of the deep-end.
When you were a kid, what thrilled you? Who was fun to be around and why? Go through old pictures and search childhood memories. Did you love pony rides? How about canoeing at camp? Write down three of your favorite childhood activities.
You are now on your way to creating your first "Playlist"!
#3 Consult Your Green-Eyed Monster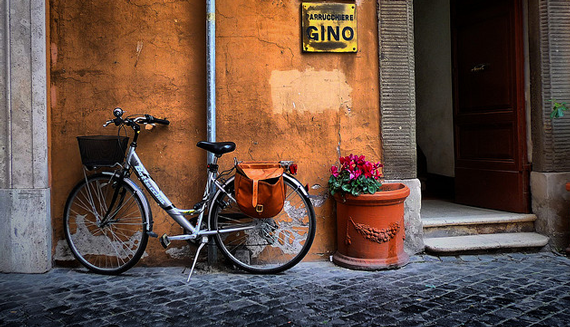 Photo by Xavi/cropped/CC by
My Green-Eyed Monster bolts awake whenever I see images of happy people bicycling around the hills of Tuscany. When your monster arrives, it's actually great news! Invite it in for tea and a little chat.
Envy has an excellent way of showing us that someone is doing something that we actually want to be doing. Pay special attention to that particular someone who drives you crazy because their life looks like an endless champagne party. (Facebook is great for this.)
Us coaches refer to this envious feeling state as "Compare and Despair" and it can drain your happiness like a thirsty beast. List three things that recently woke up your Green-Eyed Monster. Surprisingly, these are pointing you to your own joy.

#4 Start Small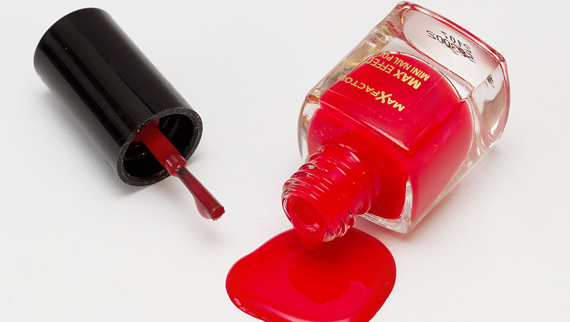 Photo by Disco-Dan/cropped/CC by
I realized I had been wearing red toenail polish for three decades. Sure it was nice. It was also safe, boring and predictable like a cubicle job. But I noticed there were all these other colors, playful colors winking at me from the drugstore shelf.
"I'm too old," or "That's too wild," were the next unkind thoughts entering my mind. This time I rebelled and chose the sparkly purple, which made me instantly happy and also inspired some of my friends to toss out their Routine-Red too.
A small act like this can feel both daring and ridiculous at first. Be brave; we're building our play muscles!
What small step could you take to add a little more play to your everyday life? How about a bike ride, a new hair color or switching out your sensible shoes? Any tiny change will do. Write down three ideas on your Playlist to get you started.
#5 Risk Being Silly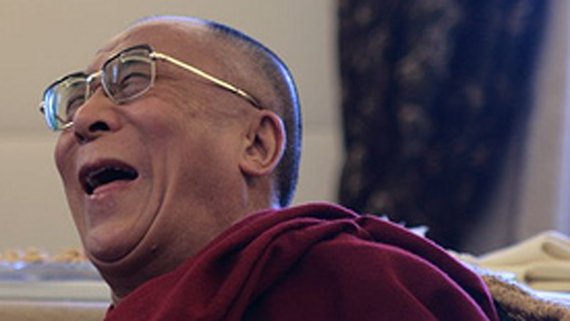 Photo by dumplife/ cropped/CC By
The people I admire the most are total goofballs. My husband has no qualms about barking on his hands and knees with a toy squirrel in his mouth, just to amuse himself and the dog.
The Dalai Lama reportedly bounced on a cushion for five minutes in front of 10,000 people at Madison Square Garden, just because he was having fun.
Being silly is courageous because you have to let go of worrying about what other people might think. What kind of play would you do if you weren't afraid of looking silly? Hang upside down from the jungle gym? Dance? Yodel? List your three goofiest ideas.
#6 Be A Beginner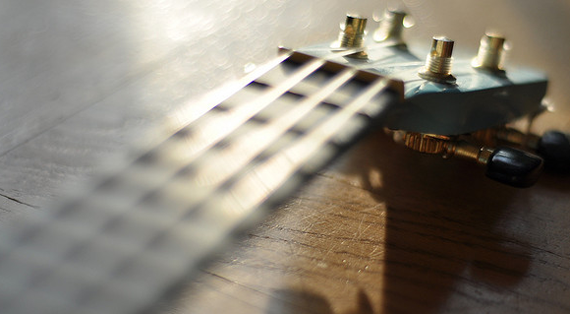 Photo by Niklas Morberg/croppedCC by
My next play experiment had to do with a beautiful little ukulele. Slinking into the music store, I asked for it in a hushed whisper, half expecting the Grammy Police to fall out of the back room from laughing so hard. Instead, I slowly learned to play and (God forbid) even sing a little. I wrote a Valentine's song for my husband that made him weep, in a good way. I was building my play muscles and I was getting happier.
What new hobby has been calling to you lately? What would you do if you were willing to be really, really bad at it in the beginning?
Do you watch singing competitions and wish you could give it a go? Longing to take some acting or improv classes? Jewelry making or knitting sound fun? Write down three things you would do if you didn't have to be perfect at it and add it to your list.
#7 Get A Play Mentor
If you have a playful animal or human in your life, join them. My dog and goats are hilarious play buddies. A friend helped me get over my fear of swimming in the ocean by taking me boogie boarding, and now my husband is teaching me to surf!
What play mentors do you know? List three friends and their hobbies that you would like to join in on.
Play can spark a bonfire of guilt for hard working folks because we think it isn't productive enough. The truth is being playful often rejuvenates us so thoroughly that we actually get more done when we do sit down to work. And most importantly, it lifts our spirits so our days are infused with happiness and a playful spirit.
Since giving myself permission to play, I love my life and work more than ever before and have watched my clients get the same results.
With your Permission Slip and Playlist, you too are off to a great start!
Most importantly, remember you have value, even when you're not working hard. Let go and trust that all will be well if you can conjure up some courage, lay down your To-Do list for just a little while, and come out and play.
———————————————–
Have you ever wished someone would hand you a permission slip so you could finally leave behind what has driving you crazy and go for what you have been dreaming of? Whether it's your career, relationship, or just a desire to be happier, get my free intro class called Your Permission Slip where you can learn to create a life you truly love. Click Here To Get The Free Class

For more inspiration and the science behind play, check out this TED talk from Dr. Stuart Brown
This blog post originally appeared on Huffington Post.